MagPI
Posted by praveen kumar at 07:02
There's a new MagPi out: download it for free over at
www.themagpi.com
. This month's edition has a great mix of hardware and software projects. You can read from the cover what's on offer: my absolute favourite for this issue is this month's Scratch Patch, where you'll be using Scratch to draw Julia Sets.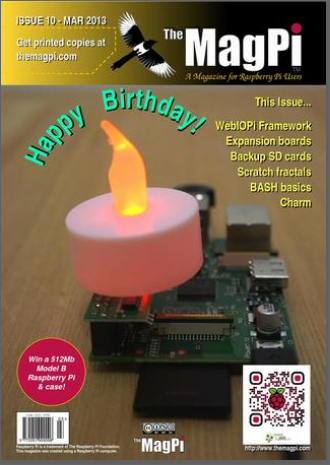 There's a competition to win a Pi, too: this one is not
blue
, but it's still pretty nifty. Get downloading!